The Weekly Reflektion 29/2023
The fire at the waste sorting plant in Stavanger showed an organization poorly prepared to meet the challenges that its activity could reasonably expect it to be. With a focus on sorting efficiency and no systematic safety work going on, the operative organization was not prepared for an emergency.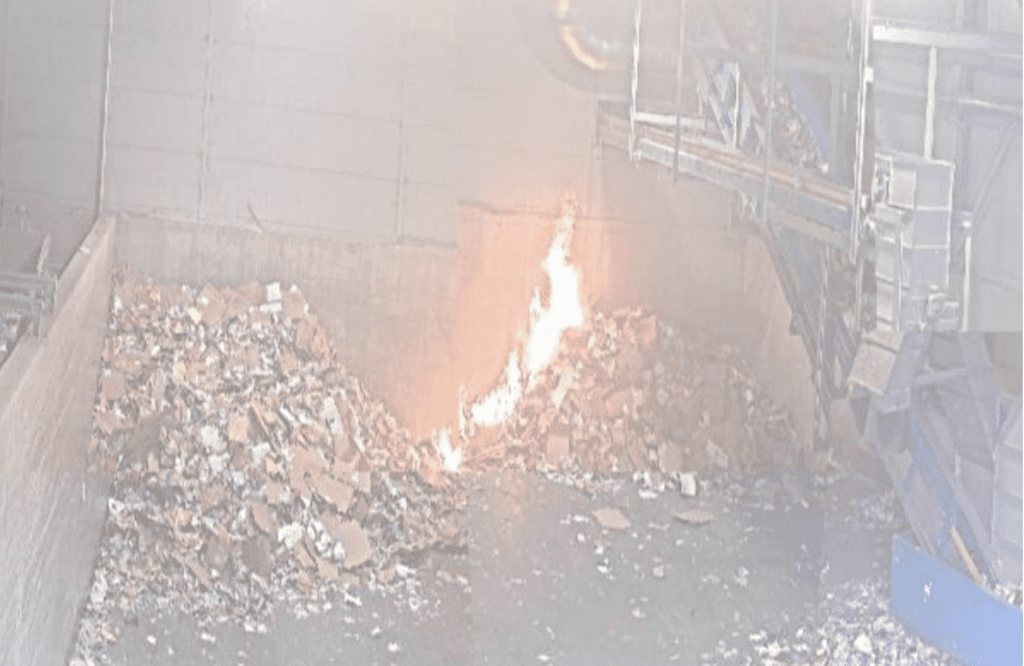 CCTV of Waste Reception Area showing location of original fire and conveyor belt into Sorting Hall
Is your organization prepared for the anticipated emergencies?
On the 22 July 2022 a fire started in a waste sorting plant in Forus near Stavanger in Norway. The waste reception hall and sorting hall were total losses, and the remainder of the building badly damaged. No personnel were injured in the fire. The plant has been operating slightly more than three years during which time a total of 70-80 incidents with fires or potential for fire were registered, giving an average of one incident every two weeks.
An investigation showed that the fire probably started as a result of batteries or other electronic equipment in the poorly sorted waste in the Waste Reception Hall. The fire detection was found to be ineffective, and the sensor limits for the automatic fire fighting systems, such as deluge, water cannons and inert gas were modified to a level where they had to be manually triggered. When the fire brigade arrived, they made several erroneous assumptions which led to a significant spreading of the fire.
The investigation found that even though the plant had been in operation for three years, with continual modifications to the equipment and organisation, there were many weaknesses in the barriers in place. The organisation was found to be driven by plant sorting efficiency with systematic safety work not being given priority. Routines for systematic safety work were known at high levels in the organisation, but not known or not practiced at lower levels. There had been no overall evaluation of the causes of the previous fire incidents, and these incidents had not been used in learning, or in continual improvement of the process. Alarms were regularly inhibited and/or changed for operational reasons. The capacity of the automatic fire fighting systems was found to be inadequate for the building and processes being used.
The fire brigade had never had an exercise, together with the operative organisation of the plant, and had little knowledge about the challenges it would face given a major fire. Smaller audits had not uncovered any mismatch between the plant's fire protection concept and the actions set in place.
How well prepared is your organisation for a major incident?What scenarios have you identified and prepared for? Are other organisations involved, and how well prepared are they?