The Weekly Reflektion 18/2021
In a remote operating environment, where conditions can change quickly, effective decision-making demands good  and up to date information.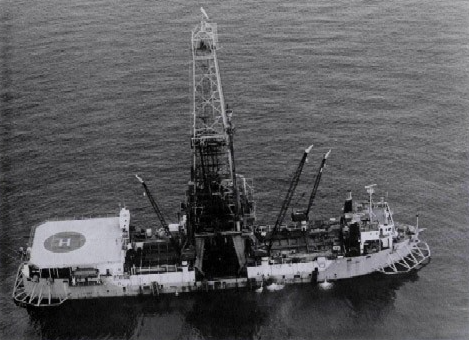 How do you ensure your operations have enough information to make good decisions?
At the beginning of November 1989, Typhoon Gay was forming in the Gulf of Thailand, the first typhoon in the past forty years to form in the gulf. Other typhoons which have traversed the gulf have all formed outside the gulf and then entered, providing substantially more warning of their intensity and direction. The Drillship Seacrest was drilling on Unocal's Platong field with a crew of 97 onboard. The drillship had 12,500 ft of drill pipe, about 140 stands, in the derrick. There was no standby boat.
Although the marine weather forecasts were predicting the path and the intensity of the storm, the Seacrest did not have access to these forecasts as Unocal had removed the radio communications hardware necessary. The rig received a daily fax with a weather forecast from the Unocal head office, but this was a Bangkok forecast, and not a marine weather forecast. The rig superintendent in the head office in Bangkok ignored the storm warnings claiming, "there hasn't been a typhoon for 50 years in the Gulf of Thailand, so keep working".
As the weather increased, the drill pipe was hung off in the BOP's, but there was still drill pipe in the derrick. The drillship had an eight-anchor spread, and at the height of the storm, six of the anchors were dragging, leaving the bow anchor and one other holding. The crew were unsuccessful in cutting the remaining anchor cables and were unable to manoeuvre. The storm caught the drill ship broadside, causing it to capsize. Six of the 97 crew survived, and they were found about 70 miles from the rig position two days after the incident. Several divers were still in decompression chambers on the deck when the rig capsized and were lost. The rig was reported missing the day after the capsize and located upside down four nautical miles from the wellsite the following day.
Unocal settled potential court cases with the families of the deceased and the survivors out of court. In the investigation they were criticised for the lack of marine weather forecasts, and for the drillship not being prepared when the typhoon arrived. Emergency response plans were also found to be deficient. The investigation concluded that if the drillship had been secured for the weather conditions, it would probably have survived the storm. The rig received warning of the upcoming weather on the day of the capsize, however this was too late to for them to react.
Decision-making in an operational situation requires good information. How do you ensure your operation has the required information to make decisions that could mean the difference between life and death?